City Guide: 10 Best Restaurants in Tallinn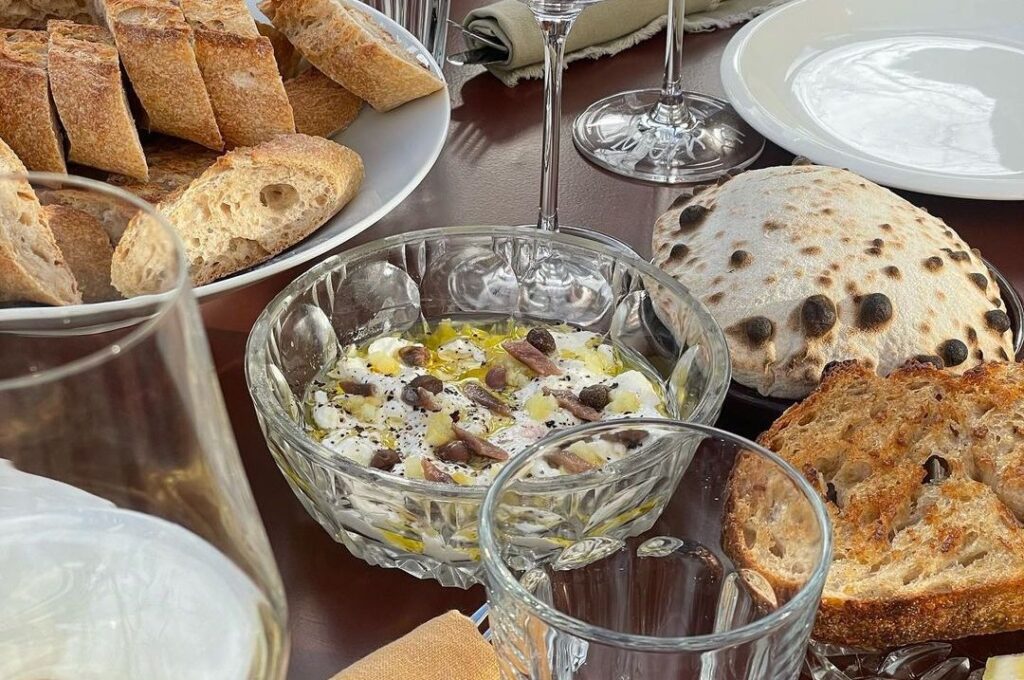 Whether you are into bistros or Michelin-starred restaurants, you will find it in Tallinn. Here are the 10 best restaurants in Tallinn that are a must-visit for any food lover!
This charming Baltic city is known for its well-preserved medieval old town, rich history, and vibrant culinary scene. From traditional Estonian cuisine to international flavors, Tallinn's restaurants offer a diverse range of dining options that cater to all tastes and budgets.
Here are 10 restaurants you must visit in Tallinn.
Barbarea – Great spot for food and drinks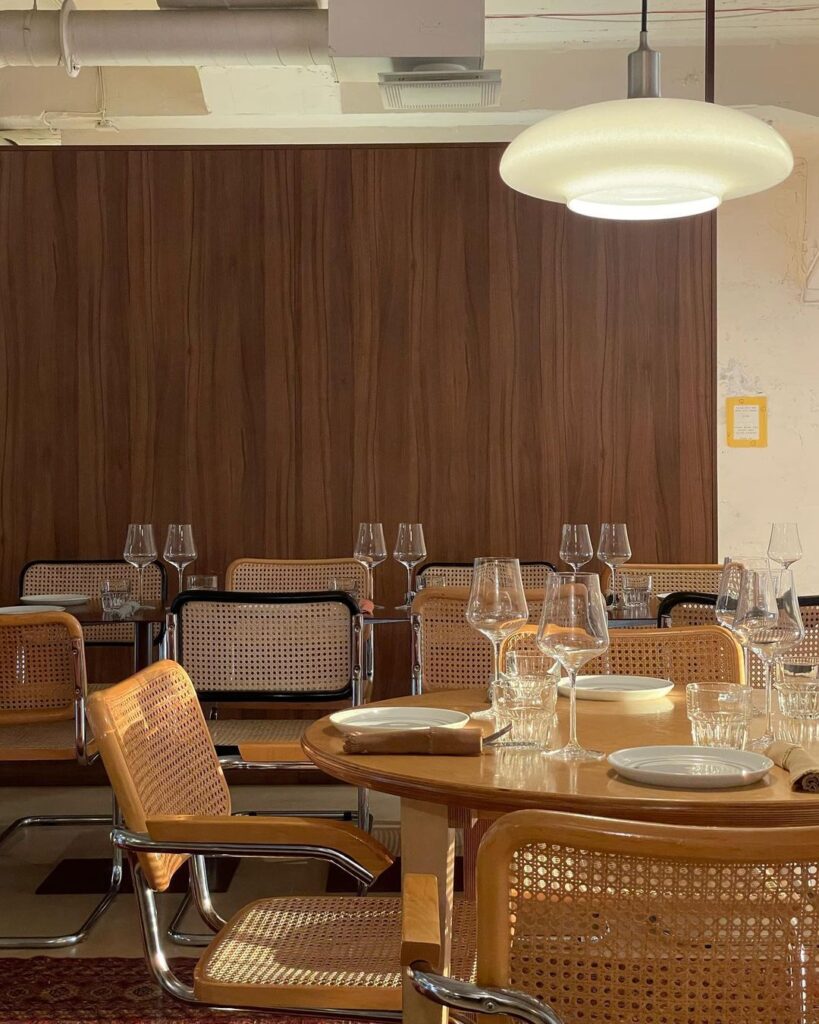 If you are looking for a cool restaurant to visit with your friends then Barbarea is the place to go. The restaurant is known for its high-quality and organic seasonal dishes as well as world-class sourdough pizzas and natural wine selection.
Must try dishes include roasted celeriac hummus served with warm pita bread, and organice grassfed beef tartare with roasted black bread. The dishes are perfect for sharing – order a few of your facourites on the table and let the tasting experience begin!
Address: Marati 5, 11713 Tallinn
Salt – Cozy atmoshpere and progressive social food
Salt is a small restaurant in the Kadriorg district in Tallinn that serves progressive social food meant to be shared. Not only is Salt loved by the locals, it has also been reported that many celebrities from outseas have been spotted there!
Salt's kitchen is inspired by the life around us, combining the cultures of different worlds on a plate with local traditions. Must try dishes include grilled octopus with crispy potato, and Lightly smoked eggplant with harissa, nuts and sundried tomato hummus.
Address: Vase 14, 10125 Tallinn
Põhjala Tap Room – Beer restaurant in a trendy neighbourhood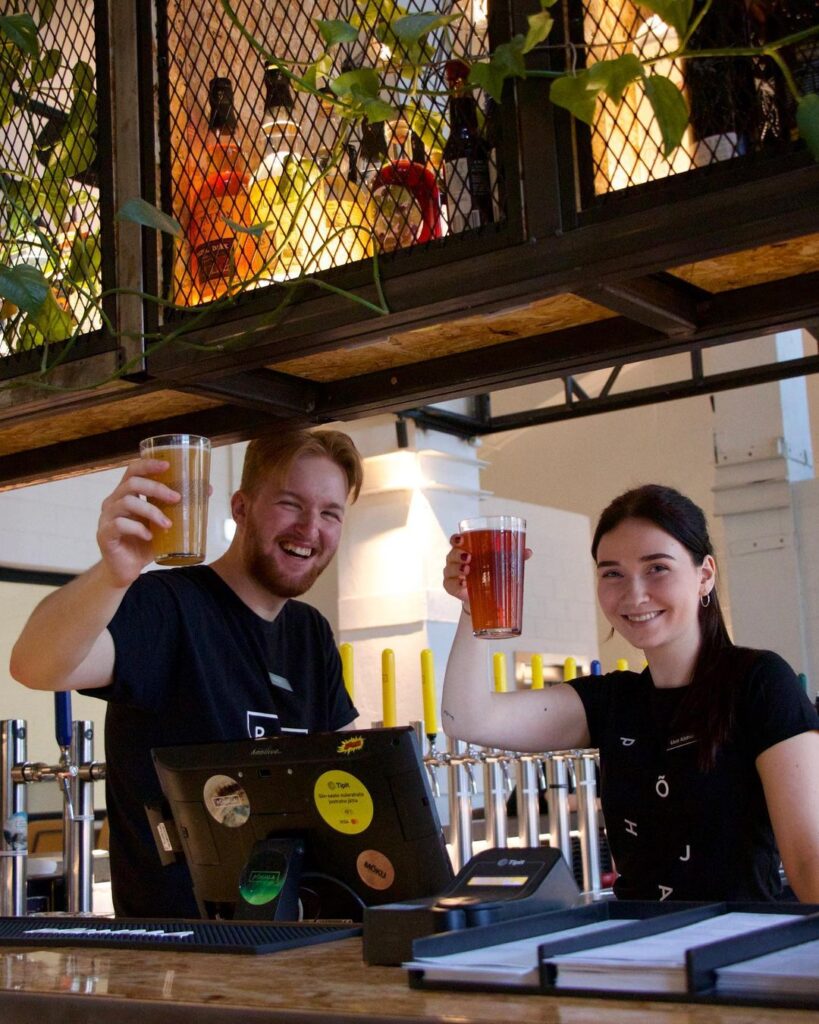 Beer lovers, gather around! Põhjala Tap Room located in vibrant Kalamaja district is a must-visit restaurant for you – they have 24 tasty tap beers directly from Põhjala brewery and other small breweries around the world.
The cuisine is centered around Texas BBQ that is smoked on the spot and features various sides, salads, sandwiches, snacks and desserts. Perfect restaurant for a chill evening in the town.
Address: Peetri 5, 10415 Tallinn
Moon – Modern Slavic cuisine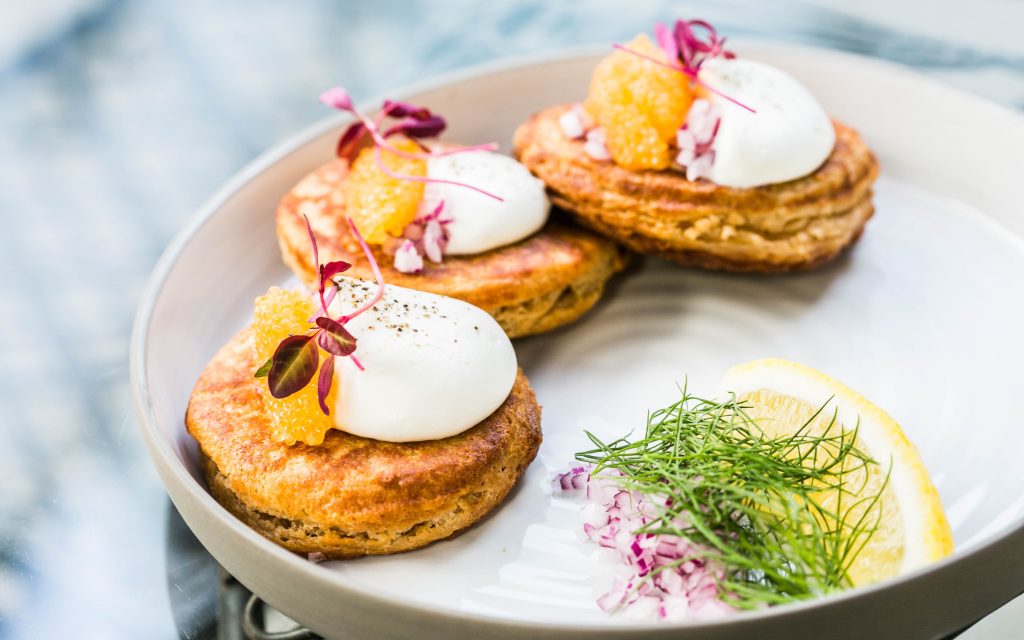 Modern Slavic cuisine presented in Nordic style – restaurant Moon offers a truly unique experience. The restaurant was founded now already ten years ago by head chefs Roman and Igor, who wanted to go back to their culinary roots. The food is simple, honest and local.
Must try dishes include deep fried and rye crusted Baltic herring, and handmade siberian dumplings. If you're feeling adventurous, try out the vodka marinated salmon with horseradish sauce. A wonderful evening filled with good emotions is guaranteed!
Address: Võrgu 3, 10415 Tallinn
Puri – Dinner with a sea view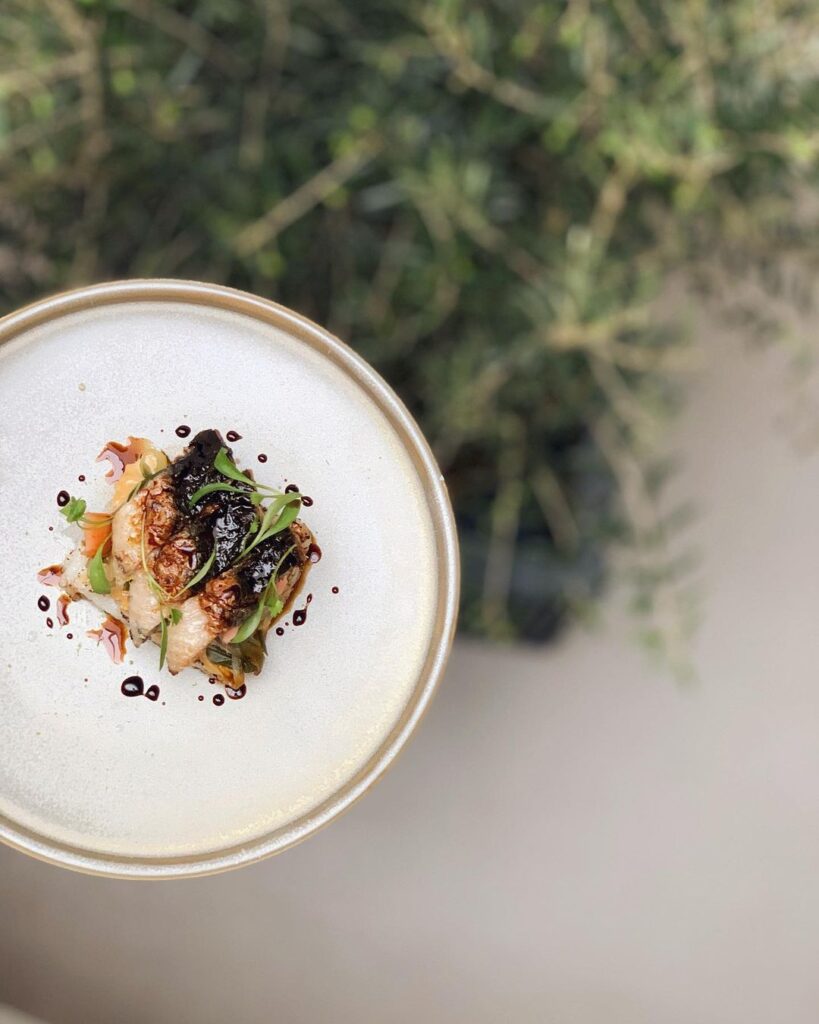 If you are looking for a place with elegant atmosphere and best views, then head to restaurant Puri, situated in Haven Kakumäe harbour. The menu is seasonal, including dished from both sea and land.
The main restaurant hall is designed to have a lot of light, with panoramic view to romantic sea sunsets. Perfect restaurant for a date night or memorable dinner with family.
Address: Nooda tee 8, 13516 Tallinn
Farm – Modern take on local cuisine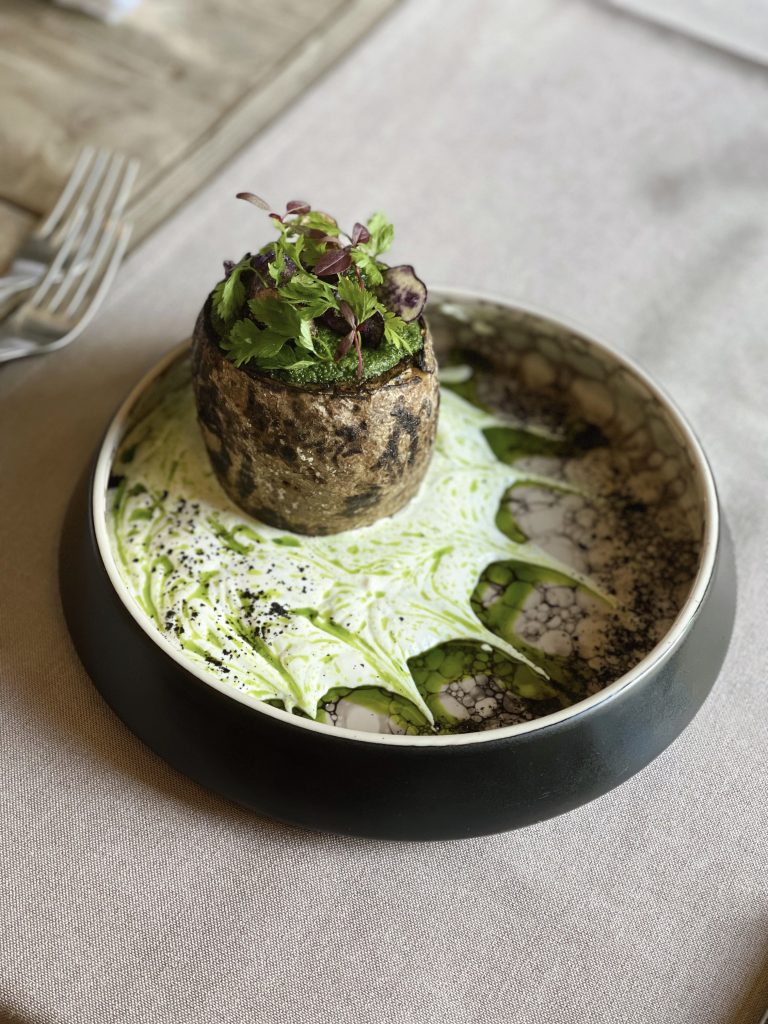 Our next recommendation takes us to charming Tallinn Old Town where restaurant Farm, a contemporary Estonian cuisine restaurant is located.
Here you can enjoy Estonian dishes with a modern twist – for example oven-baked charcoal potato with chive pesto (on the picture). Or lightly breaded veal fillet with potato cream and porcini sauce. The dishes are full of flavours, offering a truly wonderful and memorable experience.
Address: Müürivahe Tänav 27b, 10140 Tallinn
Nautilus – Must-visit restaurant for seafood lovers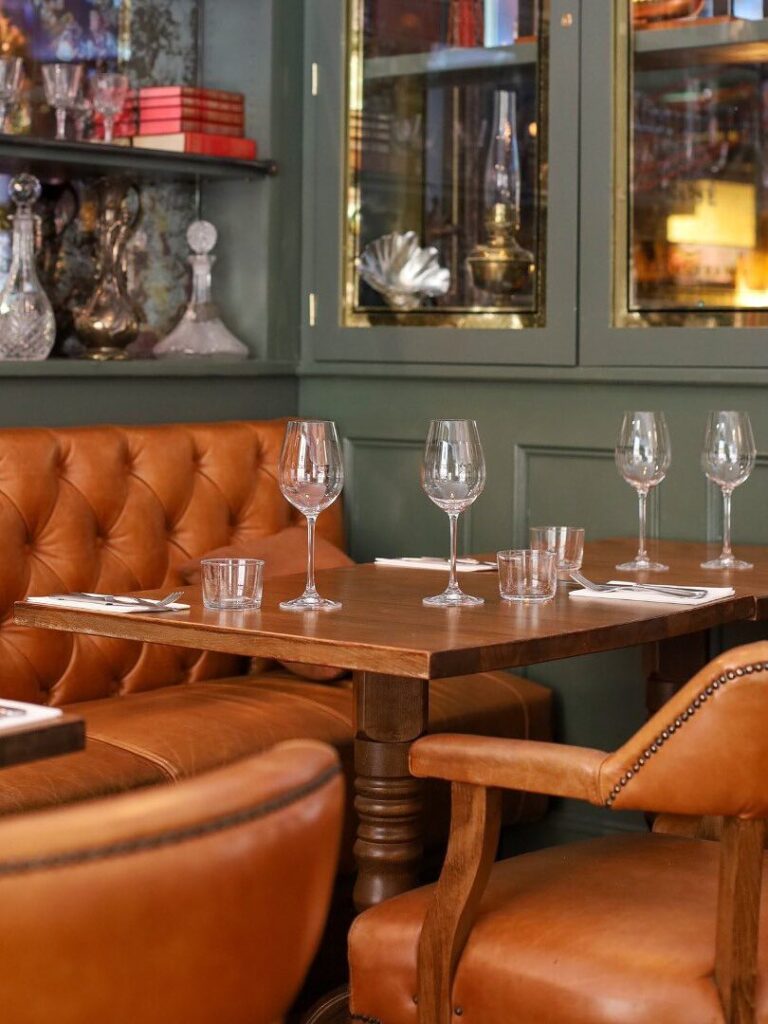 The Nautilus Oyster Bar & Grill is a casual dining restaurant for all the seafood and grill-lovers in the heart of Tallinn Old Town, just a short walk from the Town Hall Square.
At Nautilus you can enjoy anything from delicious oysters to luxurious seafood platters, which can be paired with quality wine and champagne. Must-visit restaurant for any seafood lover!
Address: Pikk 36, 10133 Tallinn
Fotografiska – Michelin Green star restaurant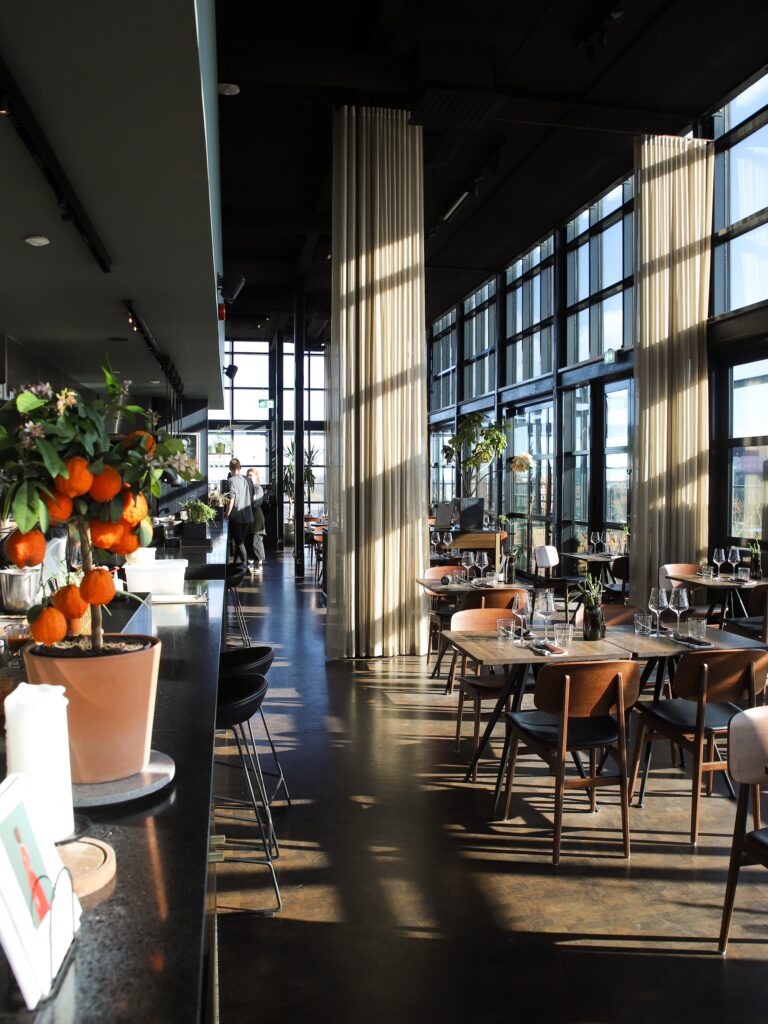 Want to combine good sustainable food with a great museum experience? Fotografiska is an international photo museum where in addition to world-class photography they have a Michelin Green star recognised restaurant.
Fotografiska restaurant works with a zero-waste mindset and uses only fresh local produce. The minimal food waste that occurs is put in a composter. It is then given to farmers or restaurants in the area who, for example, grow their own herbs.
Address: Telliskivi 60a/8, 10412 Tallinn
180° by Matthias Diether – Michelin star restaurant
There are two Michelin star restaurants in Estonia and one of them is 180° by Matthias Diether. The restaurant is situated in a trendy Noblessner district that is especially popular during summer, when people can enjoy the summertime seaside.
At 180° you can choose between 4 or 6 courses, and to complement the menu, the sommeliers offer either champagne or wine pairings. Should you wish for a more exclusive dining experience, they offer the Chef's Table experience where you are up close and personal with the kitchen. 
Address: Staapli 4, 10415 Tallinn
NOA Chef's Hall – Michelin star restaurant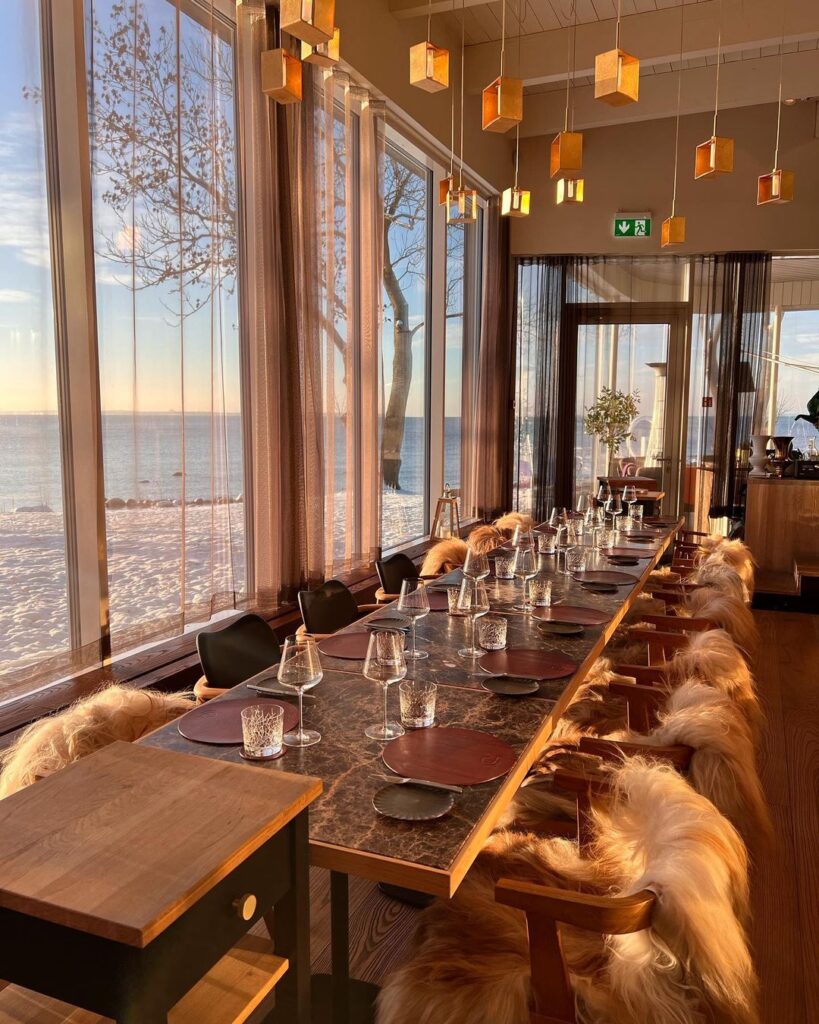 NOA Chef's Hall is a Michelin star restaurant with a spectacular view to the sea and Tallinn Old Town silhouette. As one of the only two Michelin start restaurants in Estonia, it is a popular destination for foodies from all around the world.
Here you can enjoy exquisite multi-course degustation menu filled with complex and original tastes that keep you engaged from start to finish. Paired with unique wine selection and caring service, it is truly a remarkable experience.
Address: Ranna tee 3, 12112 Tallinn